Hi. I'm Chloe,
a learning and development specialist turned artist.
My mission is two-fold. One is to apply my knowledge as a learning expert to develop my skills as an artist further, and the second is to share that process if it can help others achieve their art goals sooner.
I founded Longstride Illustration in May of 2022 to connect my passions for learning and drawing. In January of 2023, I launched an educational channel on YouTube with a focus on learning pen and ink.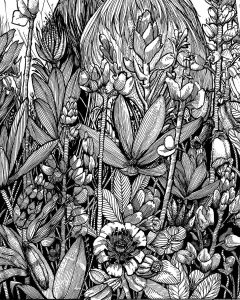 It's a nickname I inherited from a coach in my past running days because I used to over stride (bad form) … the name serves as reminder to put my best foot forward.
How it started​
At 15 years old, I was commissioned to illustrate a comic book titled Le Géant Beaupré as a pedagogical guide in Western Canadian high schools for teaching French as a second language. Encouraged by this, I pursued studies in Communication Arts.
While working as a graphic designer, I grew interested in the learning and development field. I went back to studies, completed a Master's degree, and then switched careers. After a 20+ year hiatus from drawing (and now in my fifties), I believe that it's never too late to take a new path in life.
Thanks for being here. Glad to have you!
Longstride Illustration is located in a quaint eastern township of Canada 🇨🇦